Flip-Flops happen; some are large events and other episodes are flat-out annoying.  In honor of my new book, Rhinestones on My Flip-Flops, that will be released September 2017, I thought I would share a unique flip-flop event that involves a limo with a very nervous driver…enjoy!
---
Have you ever had a moment when you made a decision to be in the "driver's seat?"
I am speaking figuratively, of course, but several years ago, I was literally put into this position.
I was speaking in Flint, Michigan and was told that a car service would be picking me up.  I stood on the curb for over an hour and realized that something was wrong.  I was scheduled to speak only hours after landing so needless to say, I was getting concerned.  I called the client, who owned the car service, and he said the driver was on the way.  I could tell he was concerned as well, so I reassured him not to worry.  "I will be there," I said.  "Whatever it takes."  Those words would turn out to be very profound.
Only minutes later, a brand new, black, stretch limo made its way to baggage claim.  Out of the car jumped a cute young girl who repeatedly apologized for her tardiness. "I am so sorry," she lamented.  "I thought the memo said 5 o'clock.  The ink was faded and made the "3" look like a"5".  "Please forgive me," She continued.  "I just had a baby and I need this job."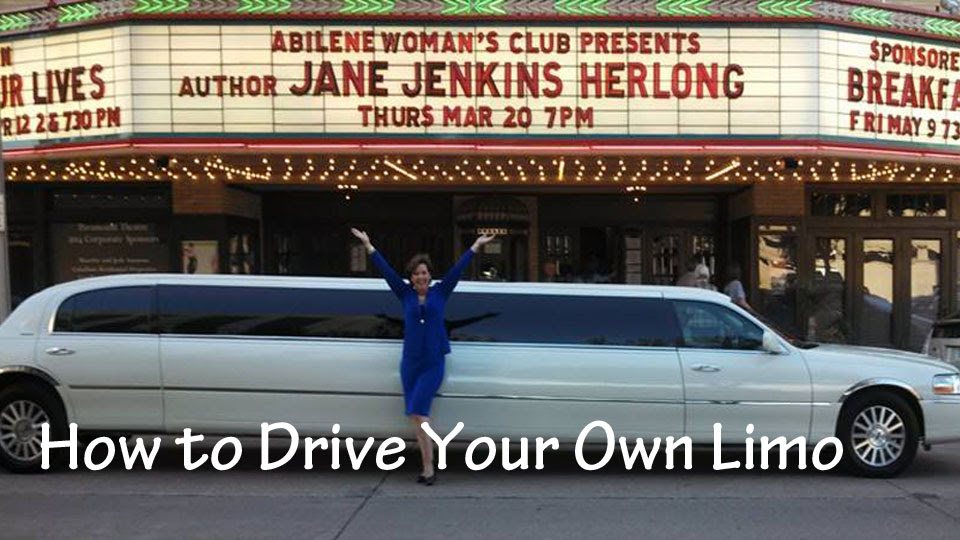 The nervous young woman was clearly having a bad day but it got worse. As she pulled away from the curb,  she maneuvered that limo way too close to the folks who were waiting in the cab line.  I gripped the seat, said a prayer, and buckled up!
Thankfully, the drive on the interstate was calm and so was my driver.  Then, out of nowhere, a tractor-trailer truck pulled in front of us.  To our disbelief, a large part of the tire became loose, flew into the air and landed on the limo.
My driver pulled into an exit.  We ran to the front of the car to inspect the damage.  Then, she lost it; I mean she was hysterical. The grill had a massive piece of rubber lodged from left to right.  It was stuck. I don't think Superman could have removed it.
While the driver was falling apart, I had to take control of the situation.  "Get in the back," I commanded.  "I'm driving."
Yep, that's what I did.  I got into the driver's seat of that stretch limo and drove to the hotel where I was speaking.
Pulling into the hotel portico, the look on the meeting planner's face was priceless. Later he and I laughed about the situation and I reminded him that I was true to my word… whatever it takes.
The point is that there are times when you have to take control and literally drive your own "limo" or step into an uncomfortable role.
Share this story with those who need a laugh and some encouragement. You maydrive them to take action!
---
Thank you SWEET Joy Schmitt for your BEAUTIFUL testimonial!
"MHIMA had the opportunity to enjoy Jane during our 2017 annual meeting.  Jane takes commitment to a new level.  With her humor,  stories and songs she reminds us all to push forward and be your own person;  rejoice in your journey,  reflect on the trials,  celebrate the triumphs and never forget it all.  The laughs shared throughout the presentation were a clear indication on her connection to the audience."